Security Systems
Home » Systems » Security Systems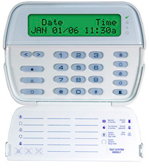 Real peace of mind begins with knowing your new security system is built to the highest quality standards in the security industry. Based on leading-edge technology, the DSC PowerSeries components make it possible for us to offer you a truly superior, fully customized system – whether a traditional hardwired system or a hybrid hardwired/wireless system – with the widest range of innovative features and convenient options.
In addition, these powerful security systems offer t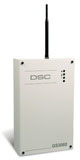 he highest level of alarm communications including personal paging if you wish. They also incorporate over a dozen sophisticated false alarm prevention features, making them the most reliable systems on the market today.
What if the phone line has been tempered?
A security system is great but when a phone line has been tempered sometimes signals cannot reach the central station. Solution: Cellular backup. When the phone lines go down the cellular backup instantly takes over for the downed signal.


Be sure to check out our Wireless Security Package. You could save $900.00 with ACE's new all-in-one wireless security package.
Security Accessories
---
---
Contact an ACE representative today for a free, no hassle analysis of your security needs.